Part of the reason I'm titling a book about online education, Grounded, is that most discourse about online learning sorta kinda slips away from the actual learner as an embodied person — someone, at least half the time a woman, with a body that requires care, love and fun.  Those of us who teach and learn online don't actually exist — live– where we work, but elsewhere.  The realities shaping that elsewhere — the visceral stuff of day-to-day life — is rarely considered.  We now that college can be a dangerous place for women–not because college is atypical of American culture but because it is typical of our culture — college mirrors, reproduces, and produces us, our people.  Our country — the world — is a less safe place for a woman than a man.  Period.  Part of my project is to also address those grounded, physical realities and how they may also shape the experience students have online.
In one space– on campus — rape, and sexual assault and harassment are understood to be widesperad problems.  Check out recent examples below this post.   In another — online– cyberbullying is often sexual harassment.   As these spaces engage with one another, interact with one another and inform one another more and more, it is going to be important to understand where and how women may be harrassed, hurt, terrorized, assaulated or otherwise disabused in online education.
Of course, there's the famous Rolling Stones  case which brought complicated and problematic attention to issues of rape on college campuses.
And finishing with more college students in the news for their crimes against women and the widespread practice of looking away.  Remember, it is widely 'understood' that rape is widespread college problem.  It's isn't widely a source of outrage and frenetic change.
(CNN)Two Alabama college students are accused of gang raping a woman while on spring break at Florida's Panama City Beach.
Ryan Calhoun and Delonte Martistee, students at Troy University, were arrested and charged with sexual battery by multiple perpetrators, according to a statement from the Bay County, Florida, Sheriff's Office.
The Troy, Alabama, Police Department found video of what appeared to be a Panama City gang rape during the course of an investigation into an unrelated shooting. The video was turned over to the Bay County Sheriff's Office.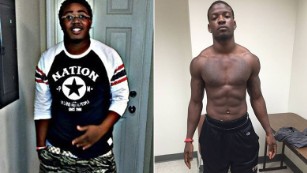 Ryan Calhoun, left, and Delonte Martistee were arrested in connection with an alleged gang rape in Panama City, Florida.
The Bay County Sheriff's Office Criminal Investigations Division has identified the victim in the video but said state law prevents the office from releasing any information about her. She was a visitor in Panama City.
"We are not releasing her location or any additional information on victim to protect her from further trauma," said sheriff's spokesman Tommy Ford.
After interviewing witnesses, Bay County investigators determined the alleged rape took place sometime from March 10, 2015, to March 12, 2015, behind Spinnaker Beach Club, a popular bar and dance club for spring breakers.
A statement from Troy University confirmed the two men are current students. "The students have been placed on temporary suspension from school per the university's standards of conduct and disciplinary procedures. Martistee, a member of the track and field team, has also been removed from the team."
The investigation continues and more arrests are expected, the Bay County Sheriff's Office said.
Calhoun and Martistee will have their first court appearance Saturday morning, a Bay County deputy said. CNN could not determine if the men have attorneys.
This article originally appeared here. . .